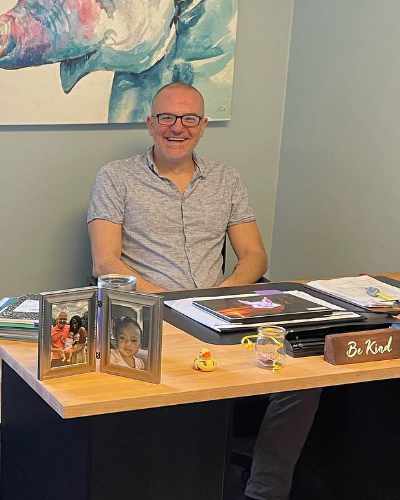 Related Services
Hello! I am originally from upstate New York. I attended college at the University of Scranton and received my Master's degree in Occupational Therapy in 2003. I have spent the past twenty-ish years working exclusively in pediatrics including infants and toddlers through high school age.
I lived and worked in New York City for twelve years in the birth to five population working in preschools and homecare. I then moved to Denver, Colorado for six years where I worked with severely disabled children and their families in the homecare setting. Now, I am enjoying working at BBA for my second year.
I have a fiance and an amazing daughter. Pediatrics has always been my passion and I look forward to "moving the needle" forward for our kiddos.
Derik Bernhardt