Ben Bronz Academy in West Hartford, Connecticut, is a full-day school for bright children in grades 2-12 who struggle to learn.
Our History
Ben Bronz Academy was founded in 1985 with the belief that every student deserves the chance to succeed. Ben Bronz was the father of the school's founding Director, Aileen Stan-Spence. He was a natural teacher. Self-taught and insatiably curious, Ben Bronz imparted to his children, and to all with whom he interacted, a sense of the value of curiosity, perseverance, patience, self-reliance, and excellence. Those values are inherent to the success of Ben Bronz Academy. Since 1985 Ben Bronz Academy has enabled hundreds of bright students with dyslexia, ADHD, and other learning disabilities reach grade level and return to their home school with the skills for academic success.
Among the many learning disabilities our students battle are:
Attention-Deficit Hyperactivity Disorder (ADHD)
Central Auditory Processing Disorder (CAPD)
Dyslexia (reading disability)
Dysgraphia (writing disability)
Executive Function Disorder (EFD)
Autistic Spectrum Disorders (mild/Asperger's)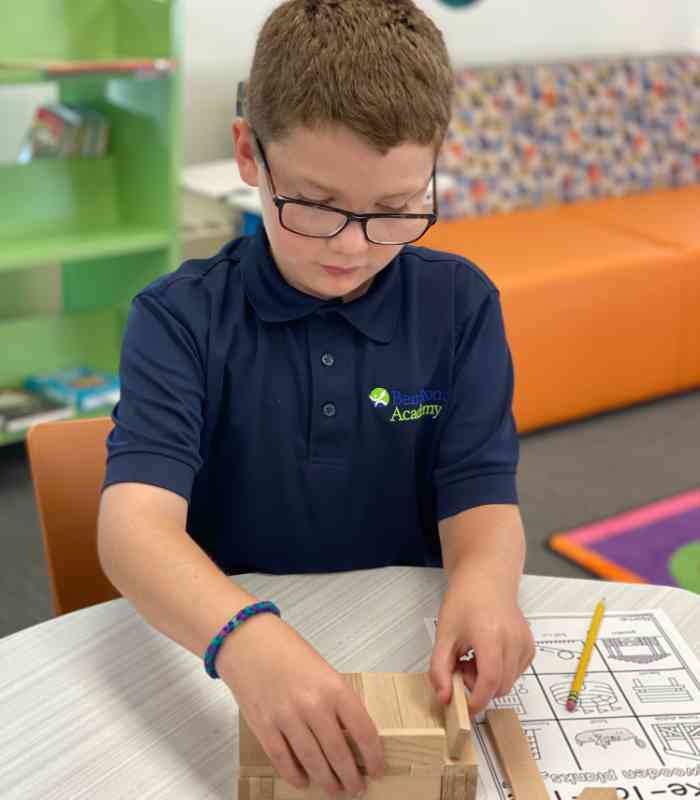 Our Mission
We believe that every child deserves the chance to succeed. Our day school enables grade 2–12 students with learning disabilities to achieve academic success and strengthen their curiosity, perseverance, patience, self-reliance, motivation, and focus.
What Makes Us Different
Ben Bronz Academy differs from many other schools in at least five ways:
Success Begins On Day One
From the first intake visit, we tell the student and his/her parents that our job is to figure out the student's strengths, deficits, and learning style. We provide an individualized program and structure that induces success every day in measurable ways.
Hard Work Produces Results
Our students are expected to work hard. They have homework that they can do; not assignments they don't understand. For the past 5 years, our students have averaged over 90% of their homework completed.
Classes Match Students' Needs
In six or seven classes per day, students build academic, thinking, and social skills. They cover the content they'd be getting in a regular school. If a student masters the skills taught in a class faster than others, he moves to a more advanced class.
We Continuously Measure Student Progress
After thorough testing and observing the child, Ben Bronz Academy works on direct remediation of the deficit skills. We use daily progress measures to determine whether the intervention is effective. The majority of students rapidly advance in their academic skills and learning ability.
Students Return To And Succeed At Their Former School
Most children do not want to go to a special school like ours. They want to go to their local school with their friends. We promise our students that as soon as they are ready, we will help them transition back to their former school. On average, students leave the Academy and return to their home school after 2.4 years. Once they're back in regular school they have the skills they need to succeed.
Please call us at 860-236-5807 or send an email to schedule a visit for you and your student.
A State Approved Special Education Program
The Academy offers a full-time State of Connecticut Approved Private Special Education Program. Our goal is to help students with learning disabilities learn to identify and correct their functional weaknesses and to develop strong, spontaneous thinking habits that build self-confidence and foster greater curiosity and enthusiasm for learning.
Among the major reasons for our 35+ years of success are:
3/1 student/teacher ratio
Proven, structured, individualized program
Weekly, sometimes daily, parental communication
Ben Bronz has positively changed the trajectory of my son's life.
After experiencing the frustration of not learning to read and backsliding on cognition tests while in public school, this wonderful institution turned his educational experience around. Not only is he catching up to his peers academically, he's also gaining important life skills such as setting goals and self-advocacy."
– Liz, Ben Bronz Academy parent