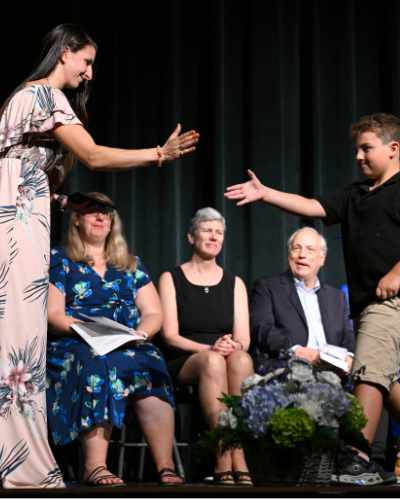 Reading Decoding
Hello parents and families! My name is Courtney Gagne and I am a reading specialist. When I'm not teaching I greatly enjoy rock climbing, baking, and gardening. My favorite things to bake are sourdough bread and cookies.
Some of my favorite places to go are the mountains and the beach. On rainy days, I love to read, draw, or watch movies. My favorite book genres are thriller, historical fiction, and mystery.
I've worked with children professionally for 13 years as a paraprofessional, a teacher's aide, a classroom teacher, and a reading specialist. In the summers I direct a Counselor in Training program at the University of Hartford.
I absolutely love working with kids and seeing them learn and grow. My biggest goal is to create strong, lasting relationships and instill a love of reading with my students.
Courtney Gagne