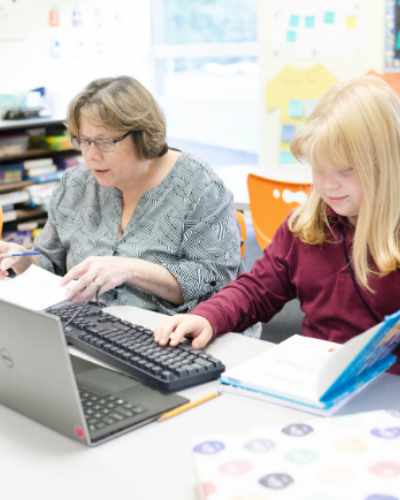 Lower School
My name is Anna Presutti. This is my 24th year at Ben Bronz Academy. I began here as a volunteer, then hired as a paraprofessional, and while working, acquired my special education certification.
I came upon Ben Bronz as I was in search of a school for my youngest son who has a learning disability. I was intrigued with BBA's positive energy and knowledgeable, caring and compassionate founders and staff, that I applied for a position here. I wanted to find a school that was nurturing and enhanced each child's social and emotional well being but also addressed their inquisitive nature and insatiable desire to learn about everything around them. My goal in teaching is to help students and their families find that balance and thrive.
In my free time, I spend time at the seashore enjoying life's simple pleasures and spending time with my family and friends. I look forward to a new and exciting year working with your child and their families.
Anna