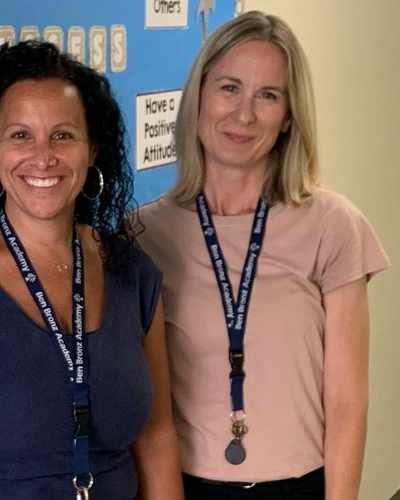 Transitions
Hi, my name is Amy Cerasoli and I will be joining the BBA team as a Transition Specialist this year. My background includes ten years of experience working for a vocational rehabilitation agency where I provided support and vocational training for people with disabilities in finding and maintaining employment. Most recently, I have worked in a school vocational program assisting high school and transition students participating in work experiences in the community. It has been so rewarding for me to see students gain new skills and confidence through these experiences, and I am truly looking forward to bringing these opportunities to the students at BBA!
Outside of school, I enjoy spending time with my husband and daughter (who is starting college this fall!). I've lived in Connecticut all of my life, and love spending time anywhere near the shoreline! In the summer, a perfect day for us is having fresh seafood at Lenny and Joe's, and spending the day at Harkness Park or Niantic.
I am looking forward to meeting all of you, and to starting an amazing year together!
Truly, Amy