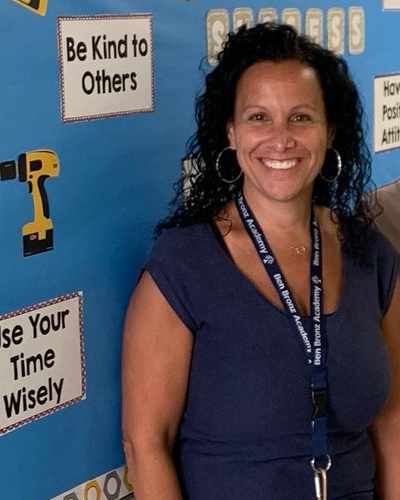 Transitions
Hello, my name is Amy Allen. I have been in special education for 15 years working as a teaching assistant, teacher, and most recently as a transition liaison. For the last 7 years, I have developed and enhanced a vocational program for high school and transition students. By adding a vehicle fleet and expanding job placements, I have helped build job skills at worksites that reflect their interests and ambitions. I am excited to bring the same opportunities to the students at Ben Bronz Academy!
When I'm not at school, you can find me at the beach or out enjoying the sun with my two dogs, Scout and Bear. I am the proud mom of two amazing kids and gratefully got to join my daughter in Italy this summer!
I'm thankful for this opportunity to join the BBA team and can't wait to work with them and the students!
Amy Allen